Thank you for choosing
Sage Dental.
We can't wait to meet you!
To save time at your visit, we have provided forms below that you may print, fill out, and bring in with you to your appointment.
SageCare+ Discount Dental Plan
Don't miss your chance to save up to 65% and keep
your smile healthy with your SageCare+ Membership
Call us
Call us anytime at
855-697-2439 and we'll
be happy to help.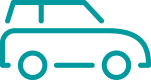 Visit us
Enroll in SageCare+ at
your local Sage Dental Office
Enroll online
Simply click Enroll Now
below and kick-start the
enrollment process.

(Currently Unavailable)